Mr. Kerch graduated cum laude from Florida Atlantic University with a Bachelor of Arts Degree in Finance and Management. He received his Juris Doctorate Degree from the Shepard Broad Law Center at Nova Southeastern University, where he was named to the Dean's List and received the CALI award in Sentencing.
Mr. Kerch was admitted to the Florida Bar and subsequently served as a Broward County Assistant Public Defender, representing thousands of defendants charged with crimes such as DUI, domestic violence, aggravated battery, burglary, armed robbery, carjacking, sexual battery, manslaughter, and attempted murder. While employed with the Broward County Public Defender's Office, he developed a reputation as a fierce and skilled trial attorney with a track record of conducting many successful jury trials.
Following his employment with the state of Florida, Mr. Kerch was an Associate Criminal Trial Lawyer at the Fort Lauderdale office of Balliro, Galasso and Leskovich, a large South Florida criminal defense law firm. Mr. Kerch subsequently joined the law firm of Anidjar & Levine, P.A.  While employed at Anidjar & Levine, P.A., Mr. Kerch was responsible for the Criminal Defense division.
In 2013, Mr. Kerch was elected to serve as a Commissioner for the City of Sunrise, Florida.  Since his initial election Mr. Kerch has served as Deputy Mayor, Assistant Deputy Mayor, and Commissioner.   Mr. Kerch still serves the citizens of Sunrise.
Mr. Kerch founded his own law firm, the Law Office of Neil C. Kerch LLC.   Mr. Kerch offers aggressive, experienced, innovative, and affordable legal representation as Criminal Trial Attorney and a Counselor at Law.
Mr. Kerch has been named by the National Trial Lawyers, Top 100 Trial Lawyers in 2013, 2014, and 2016.  Mr. Kerch has been a guest speaker at the Fort Lauderdale Police Department's Detective's Academy.   Mr. Kerch received the CALI Award for Sentencing.  In 2019, Mr. Kerch completed the Sunrise Citizens Police Academy.
Mr. Kerch has appeared on NBC News "six-in-the-mix."  Mr. Kerch has also appeared locally in the Sun-Sentinel, the Miami Herald, and WSVN News.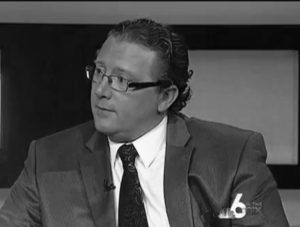 Mr. Kerch is admitted to practice in the United States District Court of the Southern District of Florida and is a member of many professional associations such as the National Association of Criminal Defense Lawyers, the Florida Association of Criminal Defense Lawyers, and the Broward Association of Criminal Defense Lawyers.  Mr. Kerch serves on the National League of Cities Public Safety and Crime Prevention Steering Committee.  Mr. Kerch also serves on the Broward County Water Advisory Board, the Broward Public Schools Facility Board, and the City of Sunrise Affordable Housing Board.  Mr. Kerch served several years on the City of Sunrise Leisure Services Advisory Board.
Education
J.D., Nova Southeastern University,Shepard Broad Law Center
B.A. in Finance and Management, Florida Atlantic University, 
cum laude
Memberships 
Florida Bar
United States District Court for the Southern District of Florida
National League of Cities Public Safety and Crime Prevention Steering Committee
Broward Association of Criminal Defense Attorneys
Florida Association of Criminal Defense Attorneys
National Association of Criminal Defense Attorney