General Litigation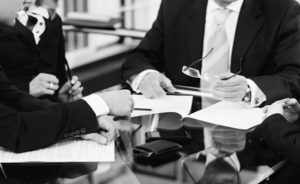 The Law Office of Neil C. Kerch LLC offers services for General Litigation.  We are very selective in the types of cases that we choose to represent. We are very selective because we want to ensure that every client receives the highest quality legal representation.
Our General Litigation services include matters that typically are better served by accessing an hourly attorney rate.  Matters that fall under our General Litigation services include but are not limited to Motions for Early Termination of Probation, Modifying Terms of Probation, First Appearance Hearings, Vacating Bench Warrants, Restitution Hearings, Civil Restraining Orders, Document Review, Police Interviews, Power of Attorney, Medical Authorization Forms, Corporate Formation, Family Law Matters, Wills and Trusts, and other general matters.
At the Law Offices of Neil C. Kerch, LLC, we make our attorney fees very affordable for General Litigation Services.  Our hourly attorney fee rate is $250.00.  We will make every effort to estimate the number of hours to complete the task.  The costs associated with the general litigation issue, such as filing fees, translation fees, certification fees, postage expenses, copying fees, etc., are the responsibility of the client, and must usually be paid in advance by the client.
For more information or if you have any questions regarding attorney fees for General Litigation Services at the Law Office of Neil C. Kerch LLC, please call (954) 494-2822 to set up your free initial case consultation.
Return to our home page click here.

End of Page